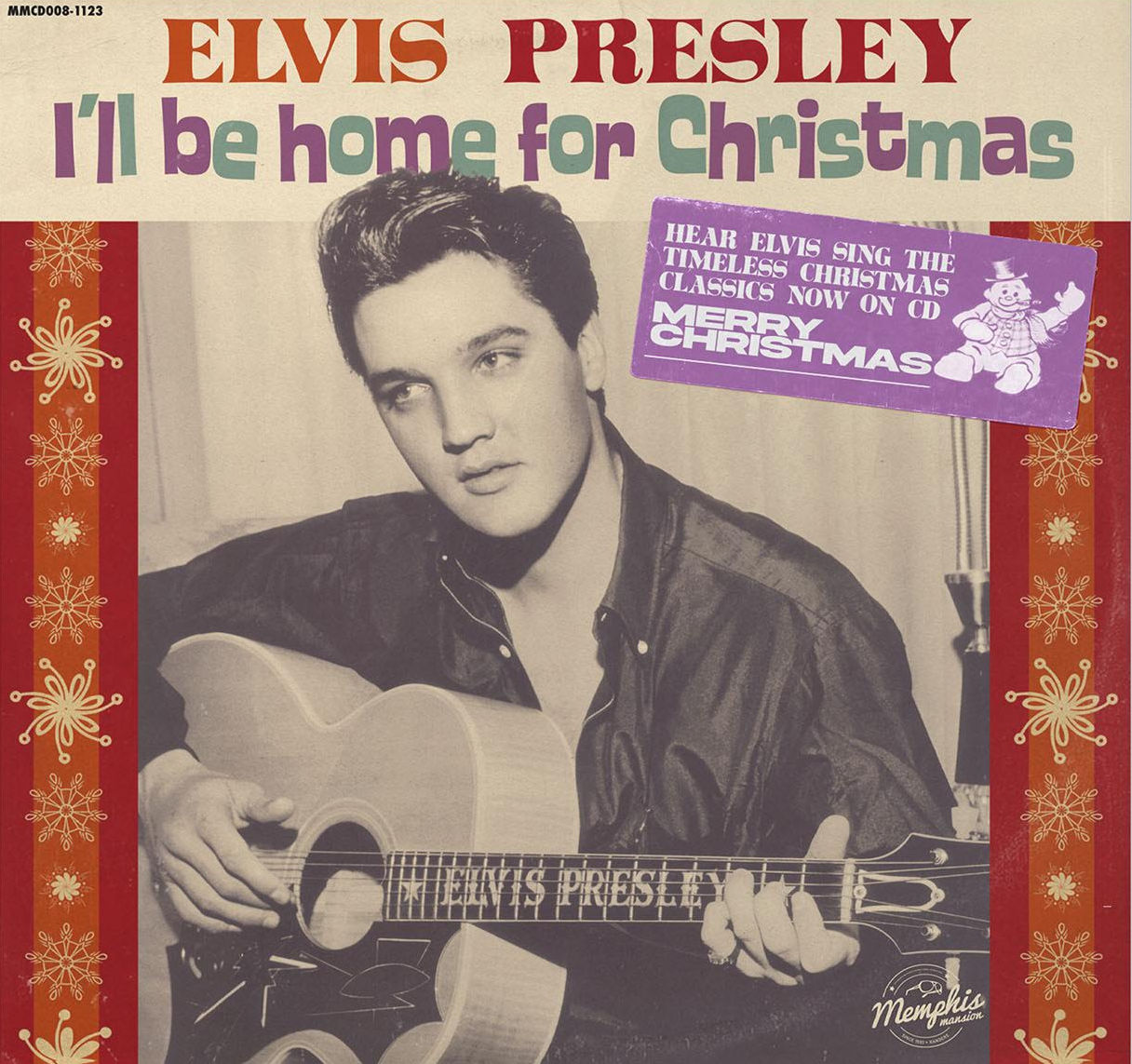 MMCD008-1123Bisher als CD bzw. MC erschienen veröffentlicht nun das dänische Label "Memphis Mansion" die CD-Veröffentlichung von "Elvis Presley - I´ll Be Home For Christmas" an.
Inhalt:
Treat Me Nice - Blue Christmas - My Wish Came True - White Christmas - Here Comes Santa Claus - Silent Night - Don´t - O Little Town Of Bethlehem - Santa Bring My Baby Back (To Me) - Santa Claus Is Back In Town - I´ll Be Home For Christmas (Stereo Version)
Quelle: MemphisMansion.Dk | ElvisDayByDay.Com
Diskutiert diesen Artikel im Forum (4 Antworten).
CD1441Auf der am 17.11.2023 erschienenen Doppel-CD "Ils Ont Chanté Elvis" vom Label "RDM" befinden sich 25 Lieder von Elvis Presley sowie die französischen Adaptionen, welche u. a. von Johnny Hallyday, Eddy Mitchell, Dick Rivers, Les Chaussettes Noires, Les Chats Sauvages, Danny Boy Et Ses Pénitents, Long Chris Et Les Daltons, Les Vautours, Les Champions, Les Loups Garous, Teddy Raye Et Ses Teddy Boys und Yvette Giraud interpretiert wurden.
Inhalt - CD 1:
Tu Peux Faire Ca Pour Moi (Long Chris Et Les Daltons) - Oncle John (Les Vautours) - Ma P'Tite Amie Est Vache (Les Chats Sauvages) - Sentimental (Johnny Hallyday) - Le Rock Du Bagne (Les Champions) - Crever D'Amour (Teddy Raye Et Ses Teddy Boys) - Sensass' (Les Loups Garous) - La Bagarre (Johnny Hallyday) - Mon Coeur N'a Plus Que Toi (Les Champions) - Un Collier De Tes Bras (Danny Boy Et Ses Pénitents) - J'suis Mordu (Johnny Hallyday) - Un Coup Au Coeur (Danny Boy Et Ses Pénitents) - Si Seulement (Les Chaussettes Noires) - Je T'aime Trop (Les Chaussettes Noires) - C'est Tout Comme (Les Chaussettes Noires) - Je Ne Veux Plus Etre Un Dragueur (Danny Boy Et Ses Pénitents) - Ne Me Dis Pas Non (Les Vautours) - Permettez-Moi (Les Vautours) - Sa Grande Passion (Les Champions) - Petite Soeur D'Amour (Les Chaussettes Noires) - Le Coup Du Charme (Les Vautours) - Cours Mon Coeur (Dick Rivers) - C'est A Nous (Eddy Mitchell) - Angel (Eddy Mitchell) - L'amour Qui M'Enchaîne A Toi (Yvette Giraud)
CD 2 - Elvis Presley:
Tryin' To Get To You - Long Tall Sally - Mean Woman Blues - (You're So Square) Baby I Don't Care - Jailhouse Rock - All Shook Up - Too Much - Trouble - As Long As I Have You - Wear My Ring Around Your Neck - I Got Stung - Doncha' Think It's Time - Dirty, Dirty Feeling - I Gotta Know - A Mess Of Blues - Shoppin' Around - I Want You With Me - Give Me The Right - (Marie's The Name Of) His Latest Flame - Little Sister - Good Luck Charm - Night Rider - Something Blue - Angel - Love Me Tender
Quelle: RDM-Edition.Fr